Lots of work done over winter break.
Everything covered, except some of the fuselage (seen in pictures)
tail feathers have one coat of aerogloss dope. (thinned as always) I will dope one three coats, sanding with fine sand paper as perscribed.
everything has been built per the plans with no modifications. i will probably go for the box art paint job. i like the green with the white belly.
also i am getting the engines on. the plastics for the most part are a pain, but i have yet to see more trouble since i am not nearly done with plastic parts.
here are some pics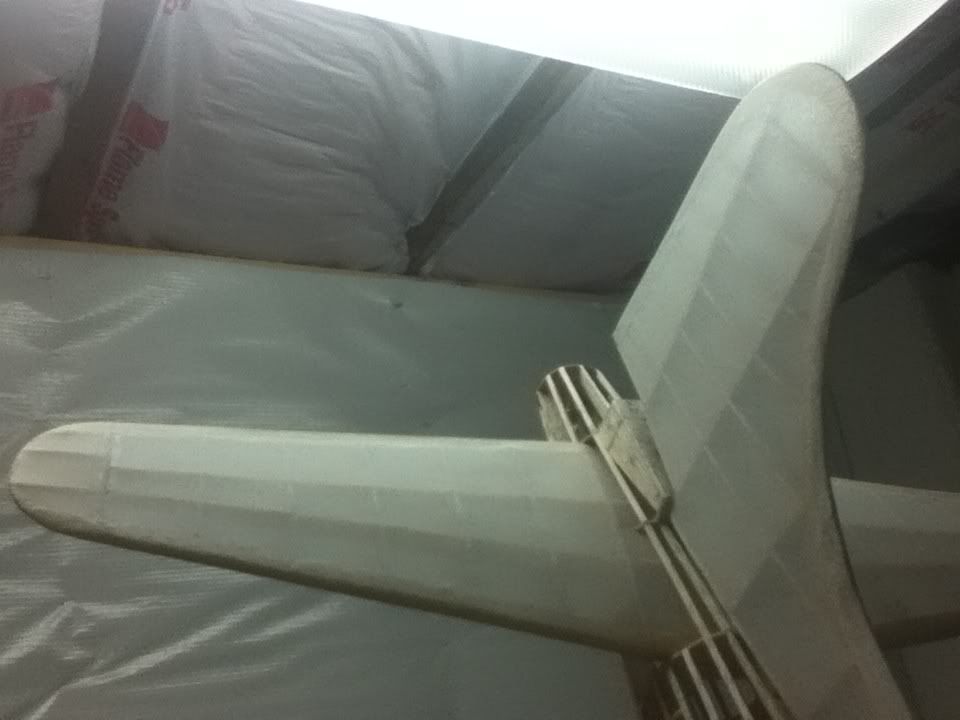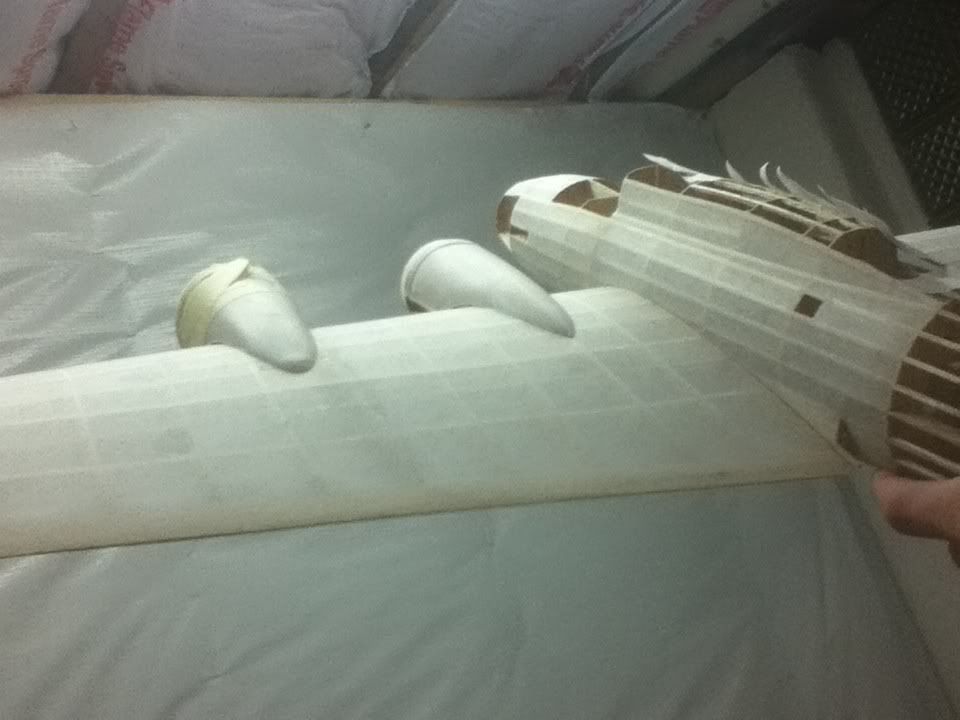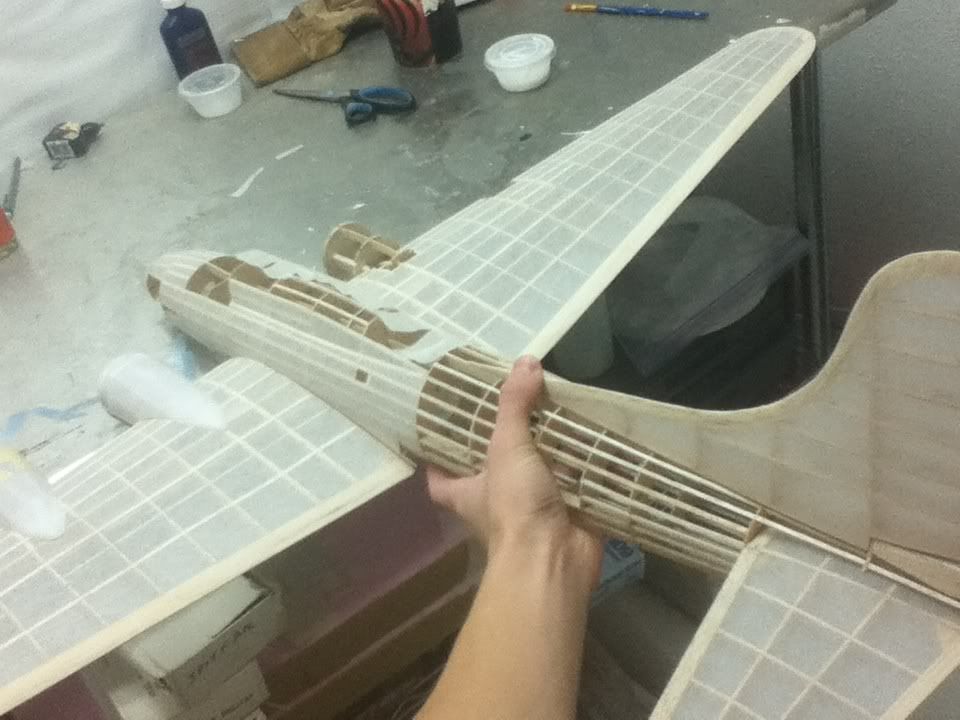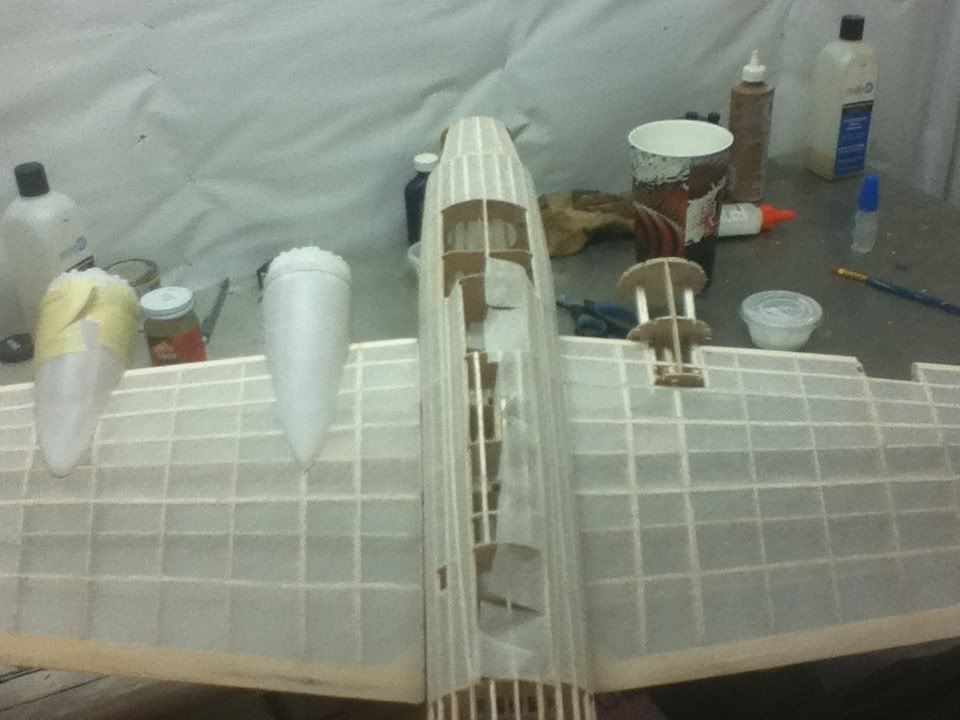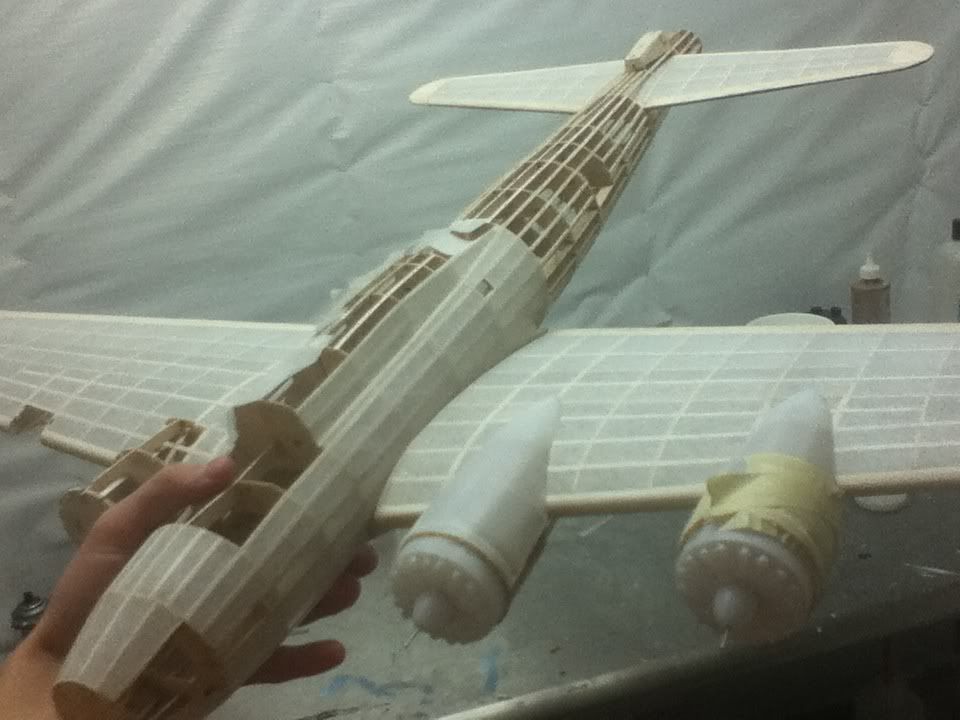 stand by. more promised.